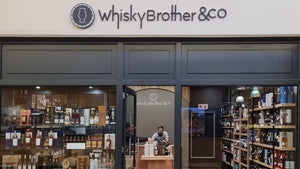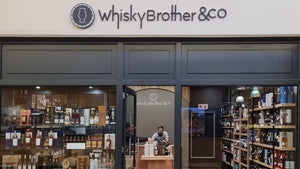 Visit our WhiskyBrother store in the Nicolway Mall
Store Hours
Monday to Saturday: 9am to 6pm
Sunday: 9am to 3pm
Public Holidays: 9am to 3pm

Address
Shop U43A, Nicolway Mall
(Upper level across from Woolies)
William Nicol Drive, Bryanston, Johannesburg
Our second store in the Nicolway Mall opened in April 2021, after the worst of the COVID alcohol bans were lifted but still while there were restrictions in place. This coupled with a liquor license that, after a year's delay, required a high course interdict to allow us to trade, our Bryanston store got off to a rocky start.
Thankfully that is all behind us now, and under the attentive care of store manager Kudzai Kupeta, things are running smoothly now and the store has fast become a hit with local whisky and wine fans.
Although smaller than our flagship store in Hyde Park, this store still has an incredible selection of whiskies that we have become known for, as well as curated spirits, fine wines and bubbles.